Both pre natal and post natal mothers can greatly benefit from Gravity Pilates.Training at an incline has the added benefit of being able to exercise throughout all trimesters and post-birth.
---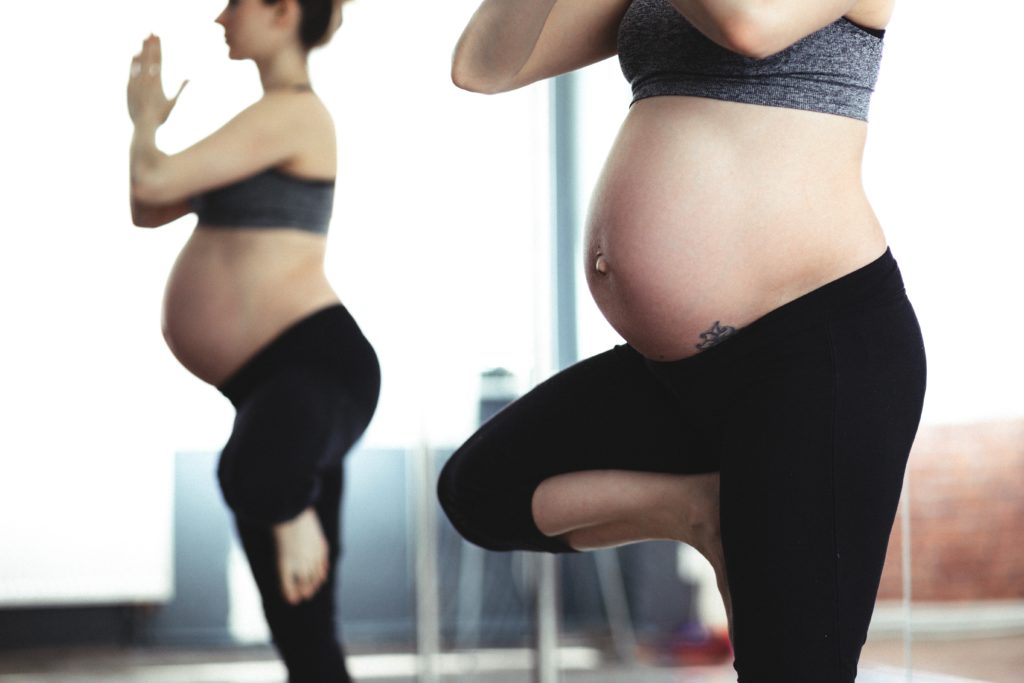 ---
Our classes are small.Individual attention and focus is given to each mother.
● Pre Natal
● Post Natal
---
Pre Natal
---
The main benefit of pilates is that it SAFELY strengthens the exact muscles (pelvic floor, back,neck and shoulders) which are key during pregnancy.
Pilates is great for:
● Strengthening your stomach muscles, ​which equips your body better to cope with the strains caused by the weight of your growing baby.
● Reducing back pain, ​by exercising the deepest tummy muscles that stabilize your back and pelvis.
● Strengthening your pelvic floor, ​to support your bowel, bladder and uterus (womb) as your baby grows and descends.
● Improving your balance,​ strengthen your core and may make you more stable when you walk as your bump grows.
● Safe workouts. ​Pilates takes the strain off your back and pelvis, by using positions such as going on your hands and knees and getting your baby into the optimal position for birth.
● Relaxing and control your breathing, ​which is important for pregnancy and labor.
---
Post Natal
---
After birth, mothers need to strengthen key muscles necessary for recovery.
Pilates is great for:
● Drawing in your​ transverse abdominal
● Strengthening your ​upper back and opening your chest ​for carrying and/or nursing
● Strengthening your ​inner and outer hips ​to help support your pelvis post pregnancy
● Encouraging proper, slow, yet precise, strengthening of your ​pelvic floor
● Stretching ​tight muscles ​that haven't been used in a long time
● Helping repair​ diastase rec-ti