At Pilates Body Pilot, the practitioner first assesses your state of mind and body through apersonalised session before customising your class.
---
Christopher Chua, Founder / ​Lead Practitioner
---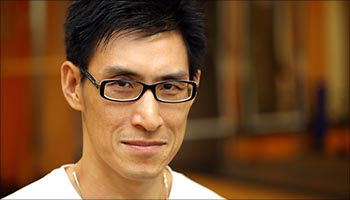 I have been in the fitness industry close to two decades. Starting out as Personal Trainer in a gym was just not how I envisioned health and wellness. So I went on a holistic health journey and trained with Paul Chek (founder of the C.H.E.K Institute in California) in the areas of Core Stabilization, Functional Strength,Nutrition and Lifestyle Assessment.Key Expertise: Pilates, ​weight loss, nutrition coaching, wellness, sleep issues, pre/post-natal, rehab, sports injury, mobility and running.
---
Chris' Qualifications
BBA, Thames Valley University, London.
Graduate Diploma (Exercise & Nutrition Science),University of Liverpool (Chester College).
GRAVITY Master Trainer.
Polestar Pilates Certified.
Precision Nutrition Certified Coach
Nutripuncture Practitioner
C.H.E.K Institute: Holistic Lifestyle Coach (Level 3).
C.H.E.K Institute: Golf-Biomechanic.
C.H.E.K Institute: Scientific Core Conditioning.
C.H.E.K Institute: Scientific Back Training.
C.H.E.K Institute: Program Design
C.H.E.K Institute Exercise Coach.
Functional Diagnostic Nutrition® Practitioner
CMS Kickboxercise (Australia): Aerobic Kickboxing InstructorCourse.
Yogafit & Swasta Yoga Certified.
Usui Reiki Master.
Singapore Sports Council: Basic Sports Massage.
Neuro-linguistic Programming (NLP).
Simple Emotional Technique (SET).